International Forum for Health Tourism, 10th edition
Amfiteatru Foundation and "Health Romania" Medical Cluster announce the 10th edition of the International Health Tourism Forum (FITS), in Bucharest.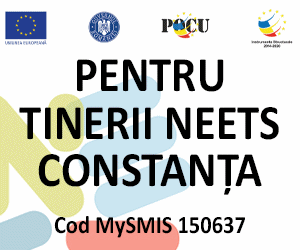 From 2011 until now, FITS has established itself as a prestigious professional-scientific landmark, bringing together representative organisations, specialists, researchers, academics, representatives of the state authorities and the private environment. For the 10th edition, the National Authority for Quality of Health Management is an institutional partner.
The main motivation of FITS is unchanged: it is necessary the understand the trends, advantages and constraints validated at european and international level. We aim to consolidate the relationship between theory and practice, the dialogue between academic environment and specialists, between public authorities and the business environment and especially the orientation towards the practical capitalization of the human and natural potential of our country.
FITS Mission: building Romania's reputation as a health tourism destination and influencing the public agenda of the field.
The theme of the 10th edition: The importance of accreditations and certifications in health tourism in Romania.
The agenda will include presentations and debates on the following topics:
– Accrediatations and certifications – essential components of international health tourism;
– Training and Certification in Health Tourism in Romania;
– Romania – destination for health tourism? A medical perspective;
– Quality management of health tourism. Operational structues;
– Building a brand for health tourism in Romania;
If you want to enroll with a presentation on one of the topics listed, please contact us at office@fundatia-amfiteatru.ro
Below you cand find the event registration form. Please note that all those who announce their intention to participate will be permanently informed about the agenda as well as the logistical details of the event.